High-Speed Rail History and Facts
High-speed rail is basically rail that operates on significantly higher speeds than classic railway and it uses specially built vehicles (rolling stock) and tracks. More precise definitions differ worldwide. European Union has its Directive 96/48/EC, Annex 1 that says that high-speed rail as a set of three elements: infrastructure (meaning tracks that are specially built for high speeds), minimum speed limit (250 km/h), and operating conditions (rolling stock must be made for these conditions.) International Union of Railways has much wider set of definitions and it states that high-speed rail is a set of unique features.
Since the first days of the railroad, rails tried to achieve higher speeds because the speed had always been an important factor in this type of traffic. Earliest experiments in high-speed rail were conducted in Germany in 1899. Railway between Marienfelde and Zossen, in length of 72 km, was electrified by Prussian state railway and ten electrical and engineering firms. After four years of experimenting rails managed to achieve a speed of 210.2 km/h but this train didn't enter the regular service. Diesel-powered "Fliegender Hamburger" entered the regular service in 1933 on the railroad between Hamburg and Berlin with its top speed of 160 km/h. When the steam-powered Henschel-Wegmann Train was introduced in 1936 with its top speed of 160 km/h high-speed railroad started spread in across Germany but the Second World War stopped that. During that time, United States built their own high-speed trains. Their Zephyr achieved speed of at 124 km/h (with peaks at 185 km/h in 1934. In 1935 the Morning Hiawatha service was introduced that used steam locomotives that could achieve 160 km/h as a regular commercial speed. Italy had their own high-speed rail in 1938 with their train ETR 200 which also had commercial speed of 160 km but which also broke record of that time in 1938 with 203 km/h. Great Britain, broke record that same year for steam locomotive with their locomotive "Mallard" which achieved 202.58 km/h.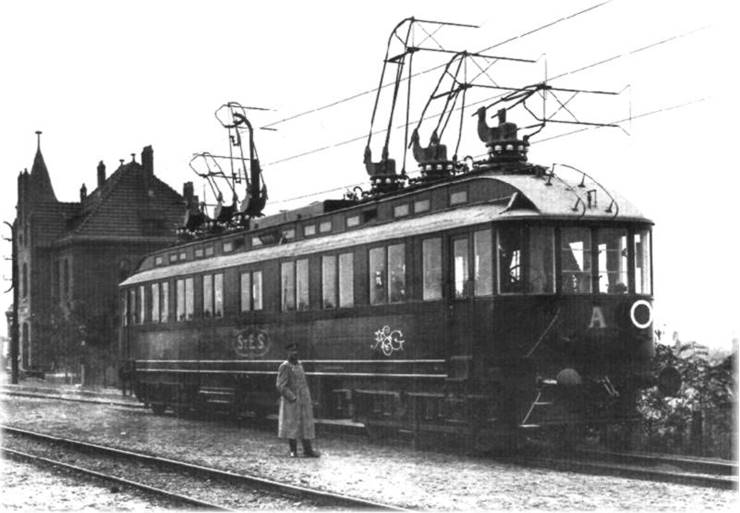 WWII stopped the race but it continued when the war was over. 1950s saw first records in speed over 300 km/h: French National Railway trains CC 7107 and the prototype BB 9001 achieved speeds of 320 km/h and 331 km/h respectively. Also technical improvements continued: hunting oscillation (the swaying of the bogies) was solved with "yaw dampers." After the WWII, Japan faced with congestion on road and rail and high population in certain regions. To solve the problem, Japanese government started their high-speed rail program. Their first narrow gauge trains had maximal speed of 145 km/h which paved way to standard gauge high-speed trains which could achieve 250 km/h. The first modern high-speed rail between Tokyo and Osaka, the Tōkaidō Shinkansen, was opened on 1968, these first trains had 12 cars only to later get 16 with double-deckers. In 1976 these trains had its billionth passenger.
During sixties Japan and Germany were well ahead and could reach speeds over 200 km/h but France lagged behind (They had Aérotrain which could reach 345 km/h but it was just a proof of concept). Its high-speed trains could reach only 160 km/h so French Infrastructure Minister Edgar Pisani gave the French National Railways twelve months to catch up with Germany and Japan. And they did. This in time turned into TGV which operates on 270 km/h but it can go as fast as 574 km/h (a record from 2007.)
High-speed rail spread around the world from then. Many countries today like Spain, UK, South Korea, Taiwan, Turkey, China and other have their high-speed rail which can reach over 300 km/h and speed up travel for millions of passengers.