Railway Tunnels - List of The Longest and Most Important Rail Tunnels
Tunnel Railway (1.3km) was a small privately owned underground railway route that became known around the United Kingdom as one of the most unique railway routes in the world, and also the smallest private tunnel line in the country. It was located in Ramsgate, a small seaside town in the district of Thanet in east Kent, England. After being abandoned, the railway was restructuring in 1926. The 1.3 km long underground line in Ramsgate was retrofitted and presented to the passengers as "Tunnel Railway", a private-owned line that connected the new railway main line at Dumpton Park and the tourist location near Ramsgate Harbour. The line remained in use operated by a private company until 1965 when other modes of transport and a derailment inside the tunnel pushed the route into economic problems. After closure, all traces of railway stations and tracks were removed from the tunnel, and the entire structure remained unused until the early 2010s when local government invested funds in a renovation. That effort paid off in May of 2014 when parts of Railway Tunnel reopened to serve as a tourist attraction in the town's harbor area.
Gotthard Base Tunnel
Gotthard Base Tunnel (57.1km) – Finished after 17 years of hard effort, the longest railway tunnel in the world Gotthard Base Tunnel finally opened on June 1, 2016, promising to connect cities of Ersfeld and Bodio in Switzerland. It circumvents the winding and dangerous high-altitude car roads in the Swiss Alps, aging and slow high-altitude Gotthard railway network that was introduced back in 1882 and offers a fast and reliable alternative for shipping freight across Switzerland. This tunnel that is now part of the "AlpTransit" railway line network aims to dramatically increase the freight shipping volume through the so-called "Alpine barrier" on the Rotterdam–Basel–Genoa corridor. Gotthard Base Tunnel is also used for passenger travel, reducing the travel time for about an hour on Zürich–Lugano–Milan line.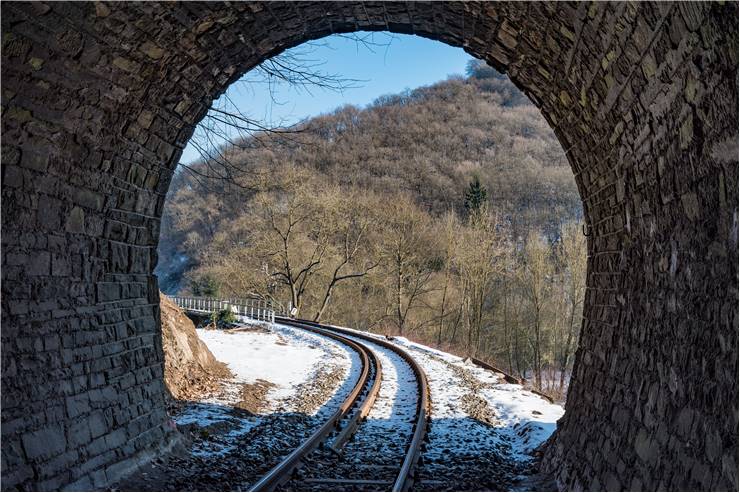 Seikan Tunnel
Seikan Tunnel (53.9 km) - Even though the majority of the world has heard about the impressive undersea railway tunnel below England and France, the Seikan Tunnel that connects Japanese islands Honshu and Hokkaido is longer and reaches deeper below the seabed. Opened on March 13 1988, this railway connection across the straight of Tsuguaru managed to drastically improve travel times between these two large islands, circumventing major travel bottleneck that was previously served by ships and ferries (of which several sank during 1954 typhoon season), prompting large government survey campaign for finding faster and safer transportation solution. As of 2016, the Seikan Tunnel is a part of Shinkansen high-speed train network that connects Hokkaido capital Hakodate with Tokyo with 4 hours of travel time, reaching the speed of 140km/h while inside the tunnel (with plans for the speed inside the tunnel to be increased to 260km/h in the future).
Channel Tunnel
Channel Tunnel (50.5 km) – The most famous underground railway tunnel in the world was completed in 1994, finally enabling fast and reliable passenger and freight travel between continental Europe (Coquelles, Pas-de-Calais, near Calais in northern France) and England (Folkestone, Kent). Even though it is not the longest underground railway tunnel or reaches deepest under the sea level, it still holds a record for the longest undersea portion of any other tunnel. Today, Channel Tunnel is used by high-speed Eurostar passenger trains, freight trains, and Eurotunnel Shuttle – the largest train for the transport of road cars in the world.
Lötschberg Base Tunnel
Lötschberg Base Tunnel (34.5 km) – Recently finished record-breaking Gotthard Base Tunnel is not the only massive underground railway tunnel that was built in Switzerland. In 2007 work was finished on the more than 21 miles long Lötschberg Base Tunnel that goes below the Swiss municipalities of Frutigen, Berne, and Raron. Built in only seven years, this tunnel is made from a single-track tube for 20 km and two single-track tubes for 14 km. The tunnel is used for inter-city trains, international passenger transport, and freight. The maximum speed inside the tunnel is 200 km/h for passenger trains and 250 km/h for tilting passenger trains.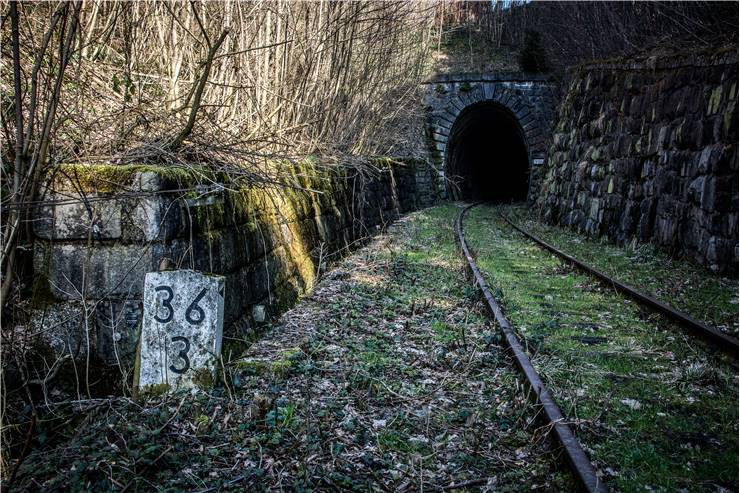 New Guanjiao Tunnel
New Guanjiao Tunnel (32.6 km) – Finished in 2014, New Guanjiao Tunnel is the longest railway tunnel in China. It is part of high altitude Qinghai–Tibet Railway network and has not one but two separate railway tubes with the standard track gauge of 1,435 mm. The tunnel is situated on the height between 3,324 and 3,381 meters above sea level and can enable speeds of up to 160 km per hour.
Guadarrama Tunnel
Guadarrama Tunnel (28.4 km) – Two-tube railway tunnel situated below the Sierra de Guadarrama mountainous range in Spain. This tunnel is a part of a high-speed route between Madrid and Valladolid.